Opinion: How Atiku Abubakar Can Stop Bola Tinubu In Ondo ElectionAs both the ruling All Progresives Congress (APC) and the opposition People's Democratic Party (PDP) are moving closer to the Ondo State election, it appears that Asiwaju Bola Ahmed Tinubu is keenly interested in the state and the election.
He was at the big rally of the APC in Ondo State last Saturday and he seriously attacked the opposition party saying the PDP was said and that its coffin was only waiting for the last nail. Actually, Asiwaju Bola Ahmed Tinubu was saying that the PDP couldn't stop the ruling APC in Ondo State.
There are two ways Atiku Abubakar can stop Bola Ahmed Tinubu from operating in Ondo State, and subsequently stopping Rotimi Akeredolu from clinching victory for the second time as the Ondo State governor.
1. Atiku Abubakar should attend the PDP rally and reply Bola Ahmed Tinubu
The former vice president and 2019 PDP presidential candidate should do well by attending the PDP Ondo rally whose date has yet to be fixed.
Atiku Abubakar should show Bola Ahmed Tinubu that so far the most popular politician (based on the last presidential election) is Atiku Abubakar himself. With that, Atiku Abubakar will be able to stop Tinubu from making further derogatory statements about the PDP.
2. Atiku Abubakar should let his political base works for Eyitayo Jegede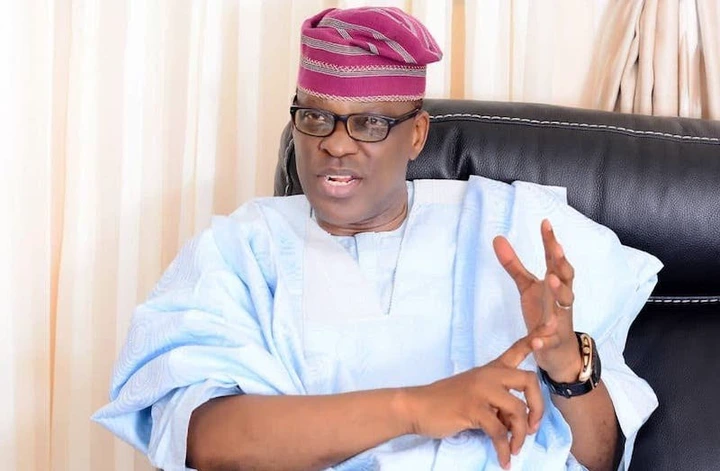 PDP candidate Eyitayo Jegede.
Eyitayo Jegede may be extremely helpless now because the intervention of the Lagos State politician is a serious threat to the PDP and Eyitayo Jegede. But there is a way out.
Alhaji Atiku Abubakar must have adopted a pattern, a specific political strategy for him to have won Ondo State in 2019 general elections. Though the APC was in power and Bola Ahmed Tinubu provided much assistance for the APC in Ondo State, Atiku Abubakar, nevertheless, coasted home victory in Ondo State.
Atiku Abubakar should give the pattern to the PDP to adopt. Apart from that, there are some people who worked for Atiku Abubakar in the presidential election. Atiku Abubakar himself was not present to convince the voters to cast their votes for him. Some PDP members canvased for him.
In order to stop the political threat poised to PDP and its candidate by Asiwaju Bola Ahmed Tinubu, the former vice president should simply ask him loyalists in Ondo State to fully and unconditionally support and canvas for the PDP and its candidate.
With the two ways mentioned above, Atiku Abubakar will stop Bola Ahmed Tinubu in Ondo State.
Source: Opera News